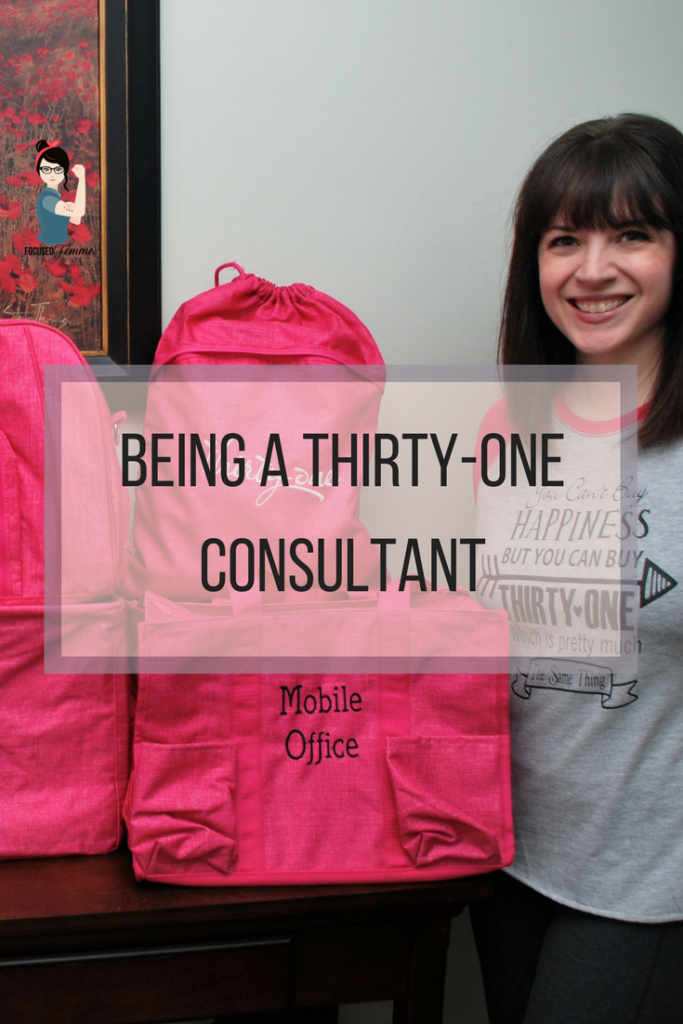 People often wonder what is needed to be a Thirty-One consultant.  Is it a large time commitment?  Is there a large financial commitment?  Can it be flexible with my crazy schedule?  What happens if I change my mind?  What are the real requirements?
Does being a Thirty-One Consultant require a large time commitment?
You can determine how much time you want to put into your business.  30 minutes a day, 7 hours a week, or 30 hours a week!  It's whatever works for your schedule.  Obviously the more time you put in, especially time spent on income-producing activities, reaps a larger reward.
Does being a Thirty-One Consultant require a large financial commitment?
The enrollment kit is the biggest financial investment you will make in your business.  It's $99, and the cost hasn't changed in 10 years.  There are additional charges that you can opt-in or opt-out of.  One is the website fee, which allows people to shop with you online.  The e-newsletter fee is another option and involves the company sending branded e-mails on your behalf to your customers.  Occasionally different promotions will run, including Kit-Free enrollment, which is a $1 signup with no product.  Check with me to see what is available currently!
My schedule is CRAZY.  Can I still be a consultant?
Absolutely!  As I mentioned above, the beauty of Thirty-One is that YOU get to decide how you want to run your business.  If you just want a fun hobby on the side, you don't need to invest a ton of time!  If you want free trips, free products, and a little more income, of course you will need to invest more time.  Many business tasks can be fit into your schedule when they make sense for you.  Much of your business can be run online through social channels allowing for maximum schedule flexibility!
What happens if I decide being a Thirty-One Consultant is no longer a good fit?
This is not a problem!  No one will come and steal back your enrollment kit in the dead of night, or any incentives you may have earned.  You simply stop!  If a shorter-term leave makes more sense for you, there are provisions for that.
Straight Shooting: What are the REAL requirements for being a Thirty-One Consultant?
Most any consultant will tell you that what got him or her started was love of the product.  That is a darn good building block!  Thirty-One does require $200 in sales every rolling three months to stay active (unless you take a leave as mentioned above).  That's it.  No recruitment requirements, no number of party requirements.
What is your experience being a Thirty-One Consultant?
Aside from talking about how I have done in sales and incentives in specifics, I will say that I am more of a hobbyist consultant.  I have kids that I stay home with a few days out of the week.  I'm an optometrist and I own a practice with my husband who is also an optometrist.  I am running all the time.  But, I really love Thirty-One.  It has given me a little fun money at times, helped me get even more products (I said I loved them, right?!), and helped me build some really great relationships with people I've never even met in real life.  If you think it might be a good fit for you, feel free to contact me or visit my website to sign up.