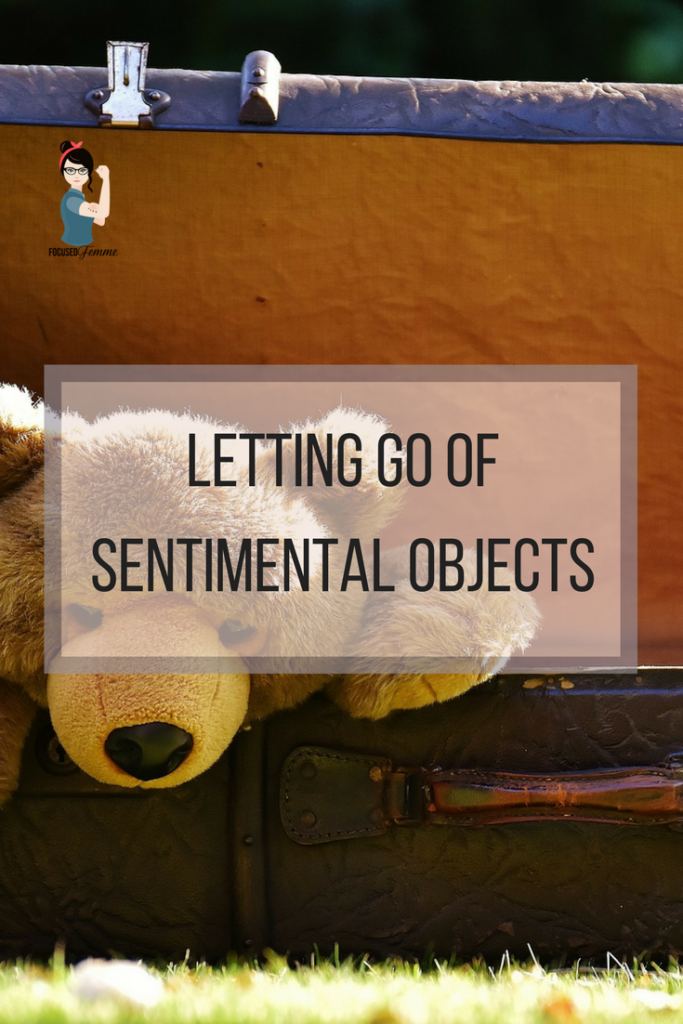 One of the most challenging aspects of decluttering and organizing is letting go of sentimental objects.  For some people this is easy.  For others, every item in their home has a story that they can easily remember.
Letting Go of Sentimental Objects: Why It's Important
You may argue that there's no harm in holding on to something that has a pleasant memory associated with it.  Many want to hold on to clothes that don't fit because you wore them for a special occasion, you may need them someday, or you spent a lot of money on them.  You may have a hard time giving up something that was a gift from a special person, even if you don't have any use for it or it isn't your taste.
The problem begins when these items go from pleasant memories to suffocating clutter.  Everything in your home takes up space, and there's a finite amount of it.
Letting Go of Sentimental Objects: Deciding What Goes
For some of you, this is going to be extremely difficult.  What has helped me is to consider if the item is something I still like.  I also decide if it's something I use frequently enough to warrant it taking up space in my home.  If not, I then try to picture someone else having it who will love it and use it more than I do.
Gifts are tough because you don't want to offend anyone.  You may dread your relative coming over looking for you to use the gravy boat they gave you for your wedding.  Gifts should be given with no strings attached.  That said, you will want to weigh out if a friend or relative is going to be truly devastated to learn of you not keeping the item.  I hope that such tenuous relationships don't exist for you, but if they do, you may want to keep the item.
As long as you have room to store them, family heirlooms should be kept.
See my article here for more tips for decluttering!