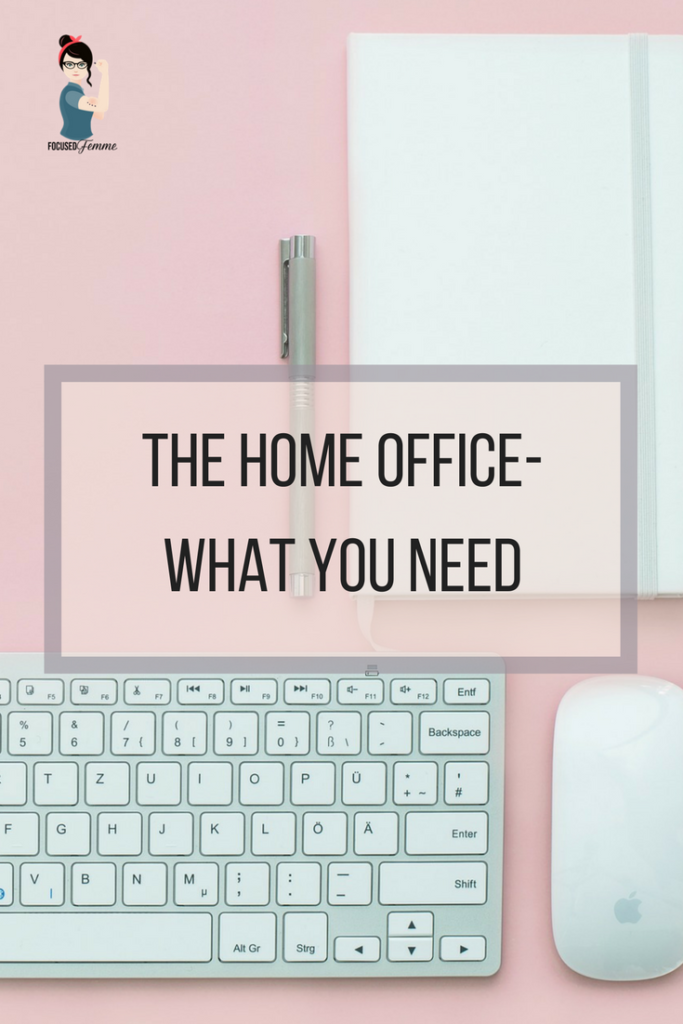 Everyone can benefit from a dedicated space to do work in their home.  Whether you are in direct sales, work outside the home, or telecommute, keep focused with a space to work.  Some are lucky enough to have a separate room to dedicate for this purpose, while others need to be more creative.  The home office can work well for those who need to spend a few minutes to a few hours daily.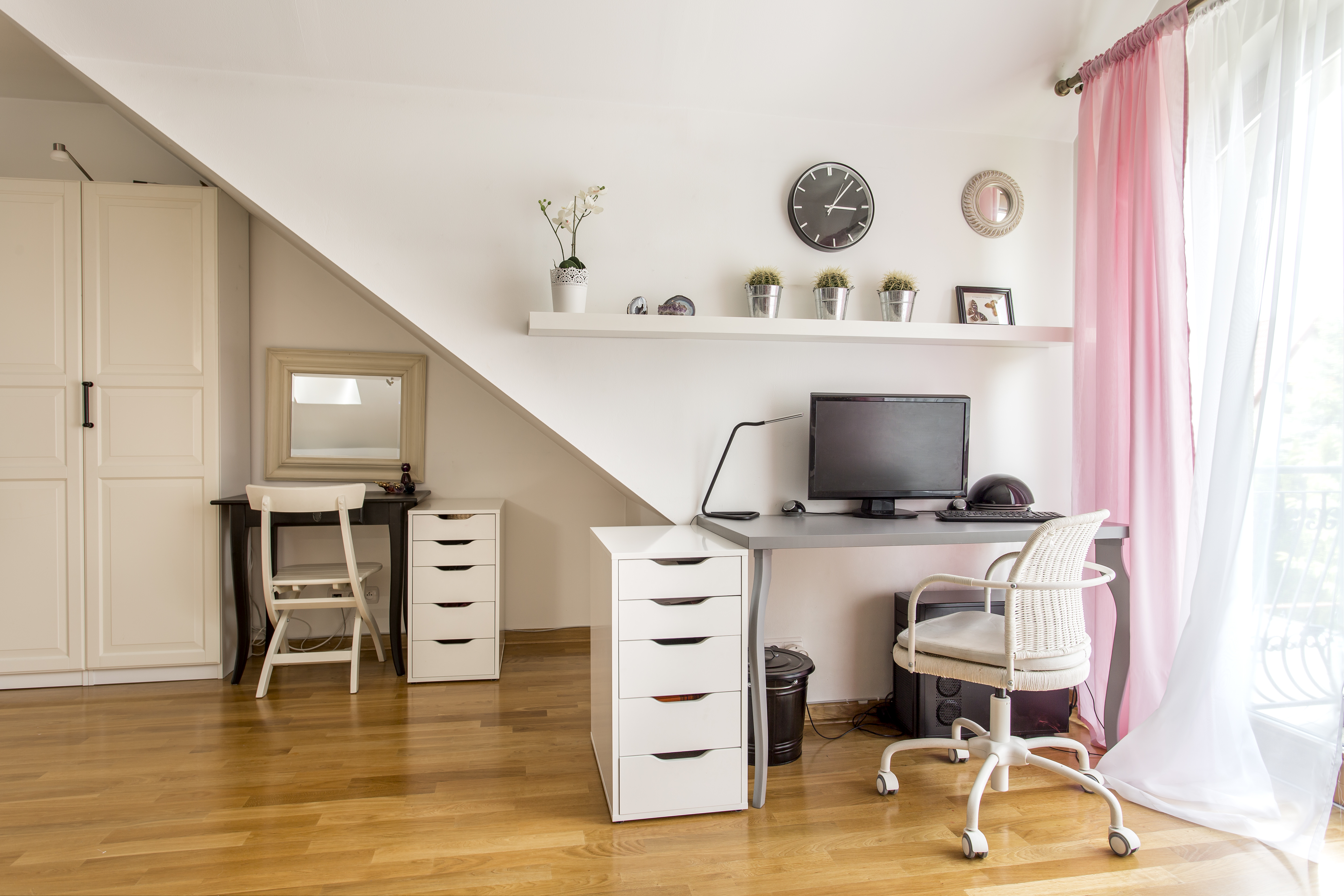 What is the home office?
Though the term might sound a bit clunky, this references using a compact space as your office space.  Re-purposing a closet, utilizing a corner, or building in a small counter space in the kitchen are all solutions.  It doesn't have to be fancy!
What are some necessities for the home office?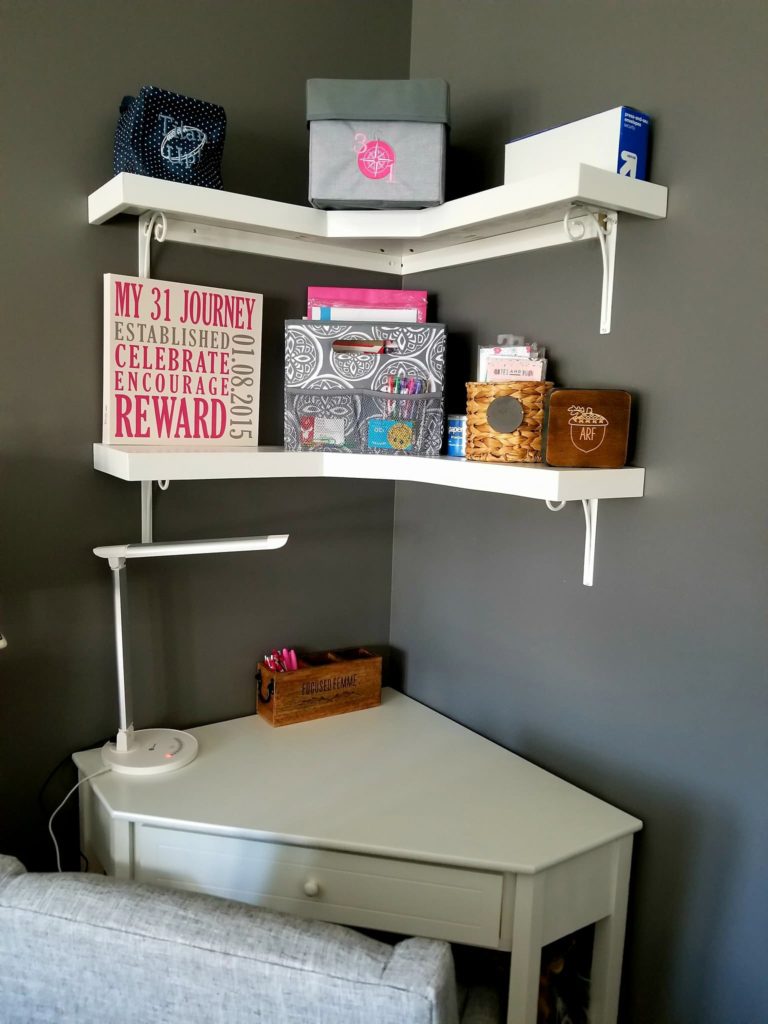 A flat surface to write on is number one.  It doesn't have to even be a desk.  A countertop, a board screwed in to the wall, or even a board that can flip down from the wall and back up when you're done can all work.
I'm a big fan of some type of shelving as well.  Shelves help you utilize vertical space!  They can be used for design elements like flowers, and for a mail sorting station, to hold stationery and papers, and more.  Consider what you will be putting on them when you decide how deep they need to be, and make sure that you are securing them well into the studs.  I'm fortunate to have a husband who is handy with woodworking, so he made my corner shelves for me!
You will also need some type of filing system or storage.  This can be a floor cabinet, or if space is at a premium a desktop (or shelf) storage system will work.  Whether a few trays will suffice, or you need hanging folders, you will need some way to store your papers.  There are even wall hanging systems that you can use (and you may prefer this to shelves).
Good lighting is key.  Sometimes you may have to work at your desk when it's dark, or your desk may not be able to be by a window (natural light, of course, is ideal if you can make it work!).  You don't want to cause any eyestrain or make mistakes with numbers, so make sure you've got some good light!  The light that I'm using can simulate different lighting situations including natural light, which works well.  It's also very adjustable and energy efficient.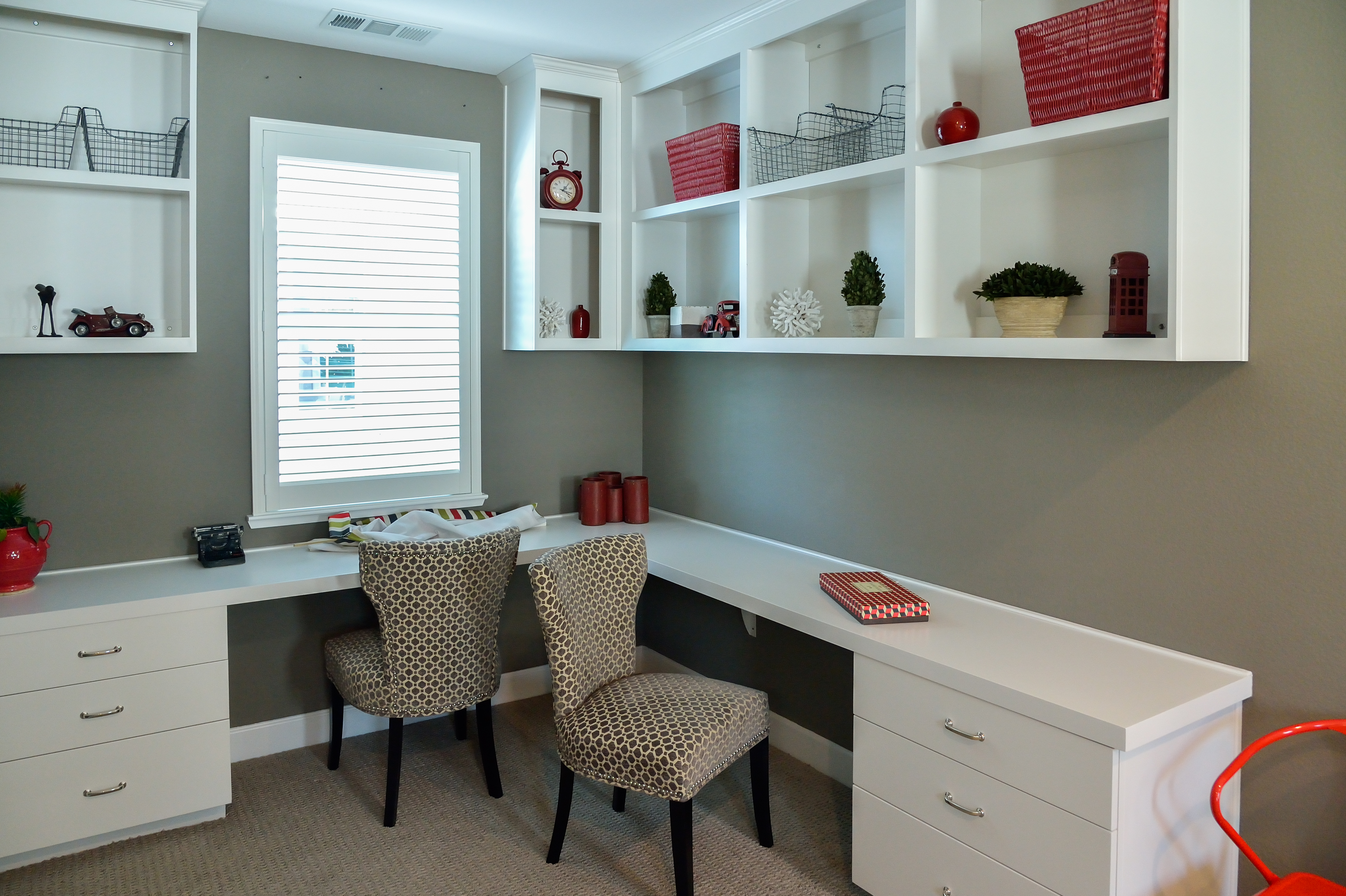 What else do I need for the home office?
Well… you haven't sat down yet!  Get a good comfy chair!  This is a GREAT place to put a pop of color or use a fun print.  Above all, make sure it is comfortable, and that it fits under the height of your writing surface.
As long as you don't overdo it, adding some decorative elements is also a very nice touch.  You want to make your space inviting so you won't mind spending some time there!
Check below for the items used in my setup:
"Focused Femme" Caddy (can personalize any way!)
Contact me with questions about the products mentioned!