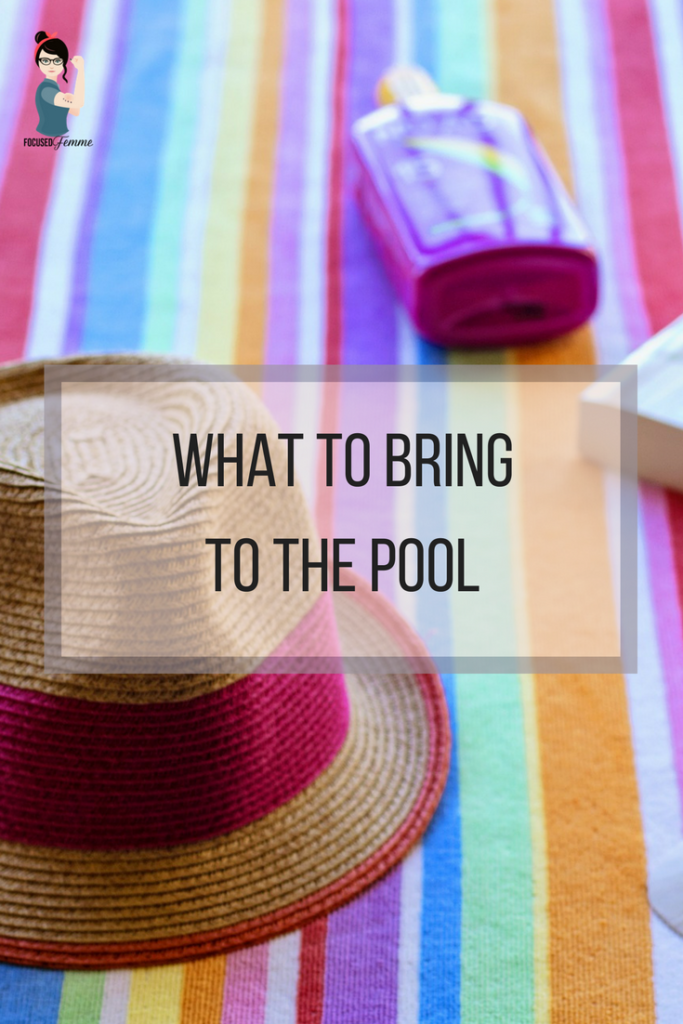 As I sit and watch the rain pour down, I figured what better topic for a post than what to bring to the pool!  Eventually it will be sunny and warm and the kids (and I'll admit, me too) will want to head to the pool.  Having a pool bag ready to go can make those spur of the moment pool trips stress-free!
What to Bring to the Pool: Top Favorites
A water-resistant bag.  It's a total bummer to get a cute new bag to hold everything and then have it bleed dye all over your stuff at the slightest hint of moisture.  Look for bags that are color fast or have a lining intended to be used near water.  You also want to make sure your bag is big enough to carry everything you need for yourself and your family.
Clean beach towels.  I like to have one for each family member as well as one additional one just in case.
Pool Toys.  Keep some squirt guns and dive toys in your bag to keep you from scrambling to find them later, and to keep the kids entertained at the pool!
 I like keeping bathing suits for the family in our pool bag so that I know right where they are, and I don't have to dig through drawers in the house to find them when we decide we are ready to go relax.  I just run to the pool bag, divvy out the suits appropriately, and we're ready!
Swim diapers.  If you have little ones who use these, always keep an extra or two in your bag!
Sunblock.  There is nothing worse than getting to the pool or lake and realizing you have no sunblock.  Keep a tube in your bag and you won't have to deal with the aftermath.
A small cooler.  Chances are someone is going to want something to eat or drink while you're enjoying the sun.  The cooler in the bag helps remind you to grab a few drinks and snacks.
Comment below with anything you would add!