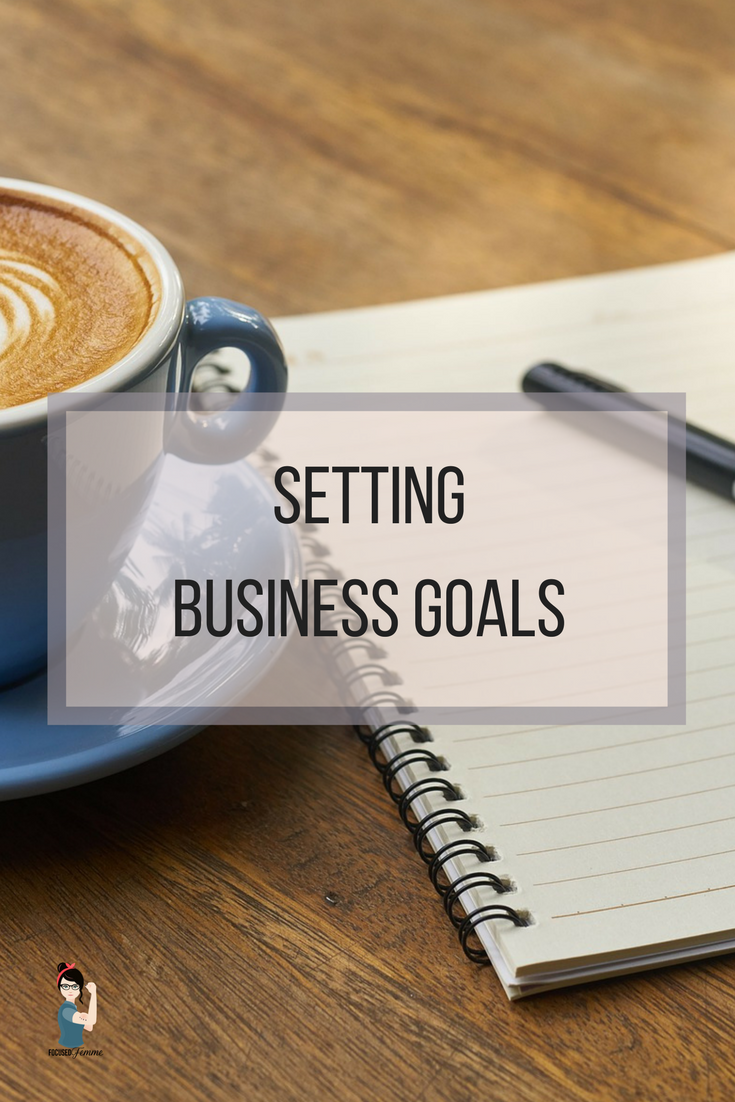 One of the MOST important aspects of being in any field is setting business goals.  Without goals, you are floating along and at the mercy of whatever rogue wave may veer your boat out to sea.
Setting Business Goals: SMART System
I am a huge, huge fan of the SMART system of goal-setting.  If you're unfamiliar with the acronym, it stands for Specific, Measurable, Achievable, Relevant, and Time-Bound.  All of these are important elements of setting your business goals.
Specific:
The goal needs to be as specific as you can make it.   An example of a non-specific goal is "I'd like to make more money."  That's a great goal, but how much money? 10 cents?  $5,000?  A better goal would be "I'd like to make an additional $10,000 next year over what I made this year."  Now you will have a better understanding of when you've actually reached this goal.
Measurable:
You've got to be able to measure the achievement of your goal.  You can start to see how these tie together easily in the money example above.  "I'd like to be successful" again is a great goal, but how do you measure success?  "I'd like to promote to director" is a better way to measure achievement when setting business goals.
Achievable:
This one should be fairly straightforward.  Look at your goal and decide if it's achievable.  "I"d like to get 50 new recruits by tomorrow" isn't necessarily realistic.  There's absolutely nothing wrong with aiming high (if you did set your goal at 50 and got 5, that's still something), but there's no reason to set it so high that you will get yourself discouraged before you even begin.
Relevant:
When setting business goals, you need to decide what's important to you.  For a hobbyist, it may not be important to grow your team.  For someone who wants a lot of people under them, it may not be as important to do 5 parties a week personally.  Think about how you see yourself in a perfect world in 6 months, a year, and longer to see what your priorities are.
Time-Bound:
This one is the kicker.  You've got to give yourself a deadline when setting your business goals.  Otherwise they become these abstract ideas floating through space that you might get to one of these days.  Set long-term and short-term goals.  A great technique is to work backwards.  In the example above of wanting to increase your sales $10,000 over last year, divide that over 12 months.  That's $833.33 a month.  How many more parties do you need to do each month to make up that amount (or how many pieces of clothing, tubes of lipstick, what have you).  Now you've broken it into smaller chunks and have a more reasonable goal.  You can do the same for promoting, growing your team, and more.
Put pen to paper, or fingers to keys, when setting business goals.
YOU'VE GOT TO WRITE IT DOWN.  Yes, shouty capitals.  It's that important.  Whether you do it in your own handwriting or type it in your computer or tablet, writing them down cements it in your brain.  Now it's real.  That doesn't mean it's set in stone, or that you can't adjust them, but you are starting to hold yourself accountable.  People who write down their goals are exponentially more likely to achieve them.
Find my FREE printable below to help you in your goal-setting!