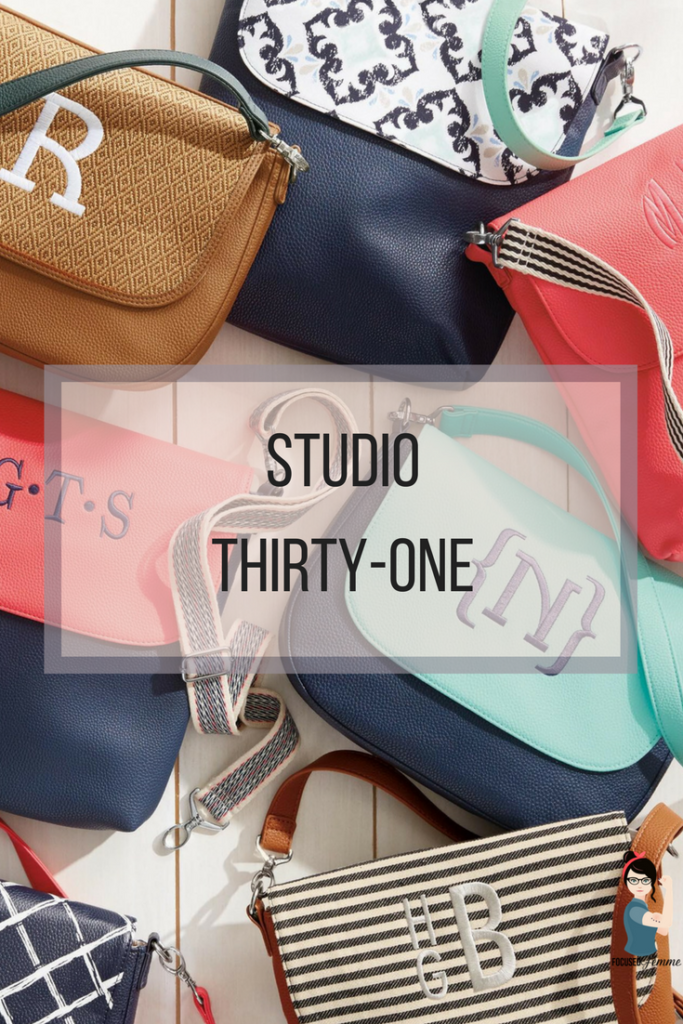 This catalog season, Thirty-One introduced the Studio Thirty-One Collection.  This purse line features a solid base purse in two different styles, each coming in three colors.  You can then add different flaps and straps to completely personalize, and change up your look!  What I love about this collection is all the looks you can get with minimal pieces.  Plus, you don't have to empty the contents of your purse every time you want to wear a different bag!
Studio Thirty-One: The base purse
For your base purse, choose one of two styles- the classic or modern.  The classic purse base is an East-West design, meaning that it is longer horizontally than vertically.  The modern design is a North-South design, meaning it is taller vs wider.  Both styles are offered in navy, caramel, and coral.  Navy and caramel are sure to take you through all seasons and coral lends a beautiful pop of color for spring!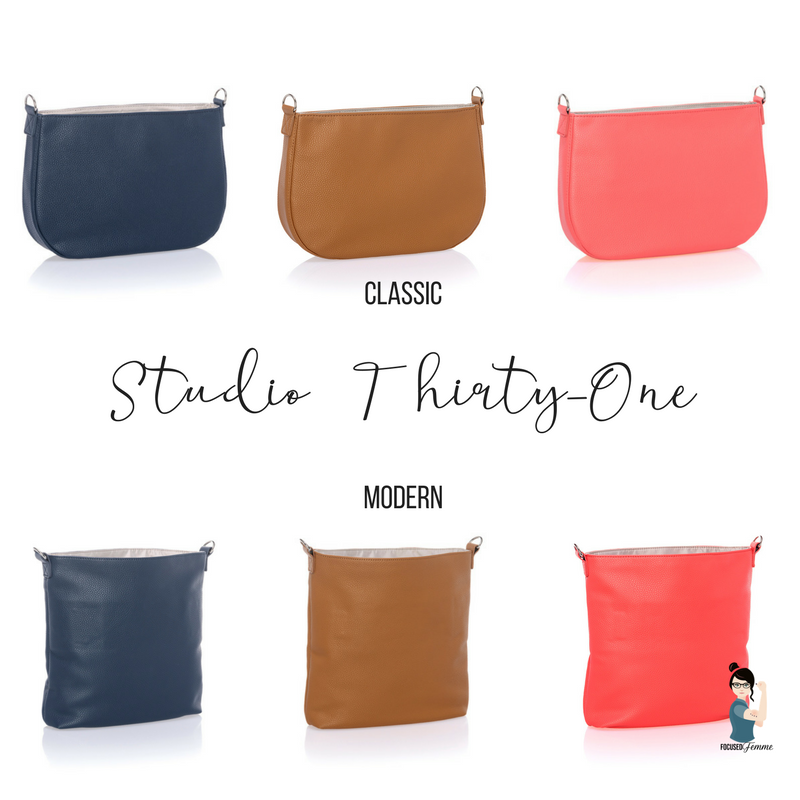 Studio Thirty-One: The Flaps
Choose from nine flaps to personalize your bag!  The amazingness of this is that the flaps work on either size base, so you can use any flap with both bases if you like both!  The flaps can also be personalized with intials, icons, sayings, etc!  You can truly mix and match and design your own purse!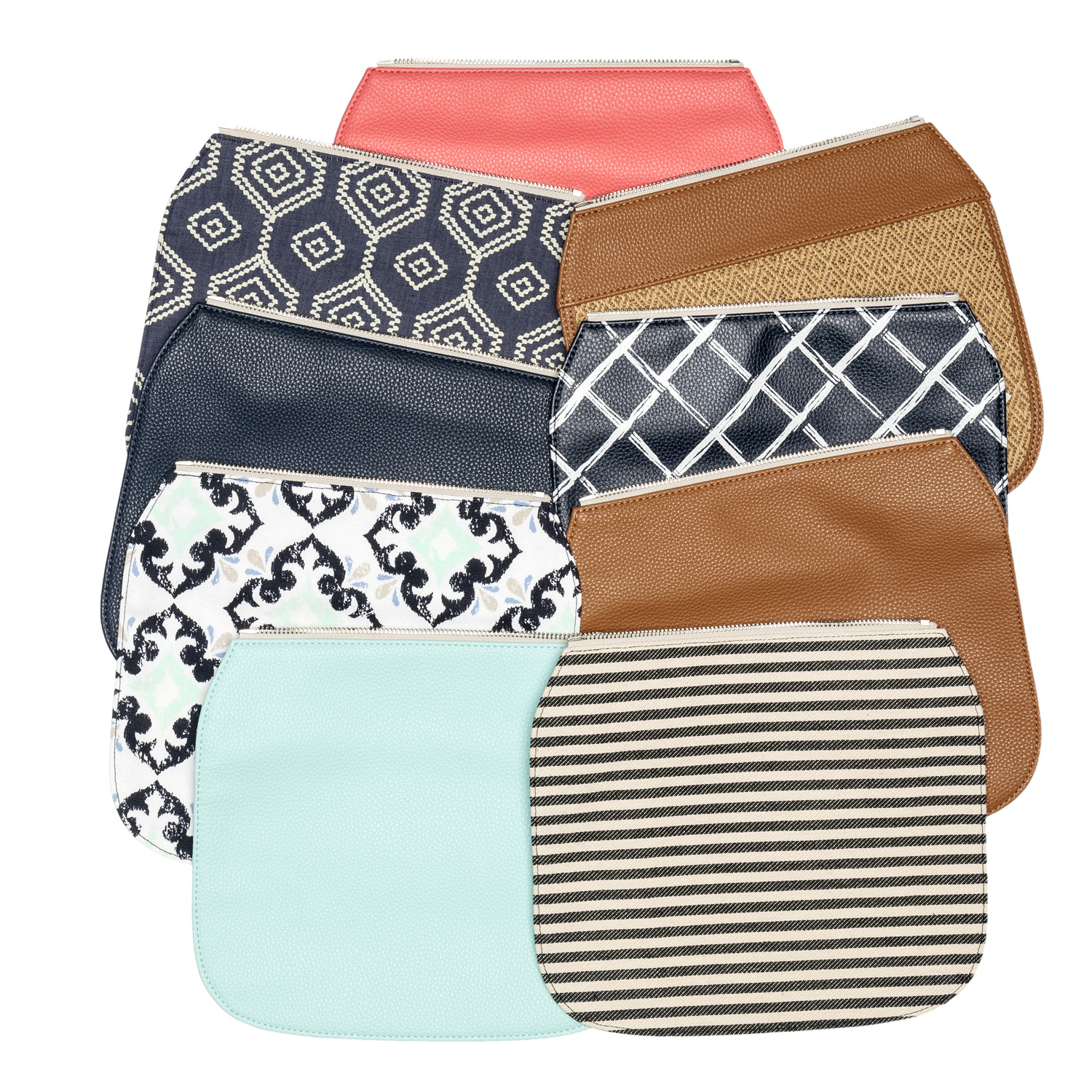 Studio Thirty-One: The Straps
The strap is available in 6 colors and 2 lengths- a shoulder strap and a crossbody strap.  This gives you different functionality of the bag and is another way to change up your style!
Studio Thirty-One: Organizing Your Collection
The flaps have a magnetic closure, so displaying and storing them on a magnetic board makes finding what you have a breeze!  Look at this setup from Janet Kinkade!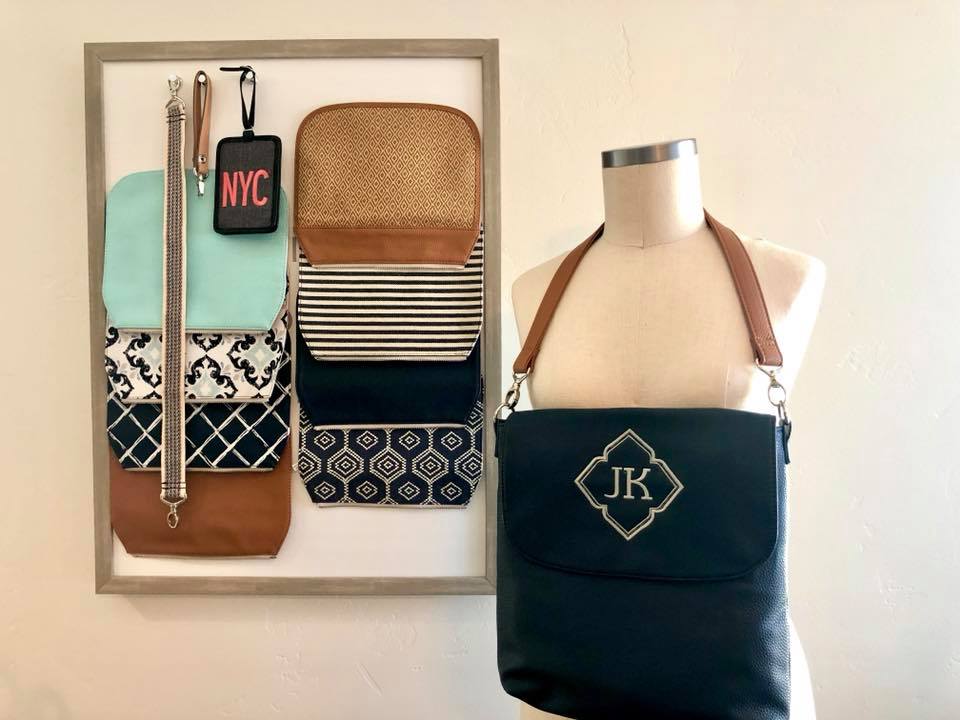 Want to see how this all really works?  Check out my video:
See the whole collection here!
*All views expressed are my own, an Independent Thirty-One Consultant, and do not represent the views of Thirty-One Gifts LLC*