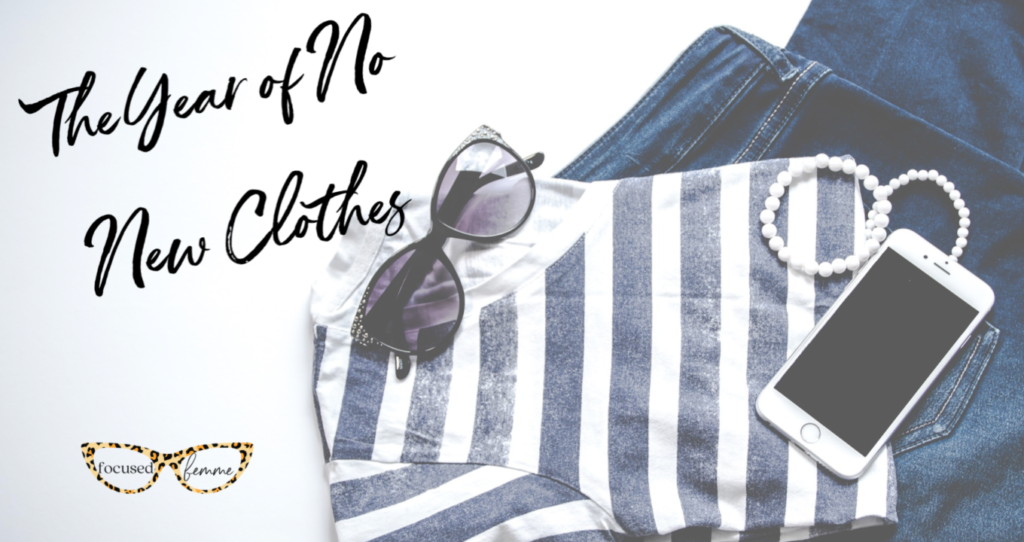 It's New Year's Day, and a whole 365 days of newness stretches out in front of me. But I decided sometime in December to do something a bit drastic. I decided that I would not purchase any new clothes in 2019. I've even fondly created a hashtag for this adventure- #noclothes19. Admittedly this is a little more risque than I hoped, but it is catchy!
No New Clothes: 2018 Began With a Closet Cleanout
So what made me, a self-proclaimed clothes-horse, make this decision? Last year was full of ups and downs for me in the clothing and self-esteem department. I did a free online Closet Cleanout Challenge to start. This particular challenge asked us to create a lifestyle inventory to help guide what we actually needed in our closets. For example, if you work from home, you probably don't need a closet full of business attire. I realized then that I had way more clothes than I could possibly wear, regardless of category or lifestyle audit.
No New Clothes: The Challenges of Knowing Too Much, and Too Little.
Of course, this free Closet Cleanout Challenge had a carrot at the end for a personal style course (not free). I felt like I had a good handle on my personal style and I waivered, but upon reading the reviews it seemed like it could be helpful. It would help me determine my body type (I'm a carrot/inverted triangle if you're curious) and help me answer why often clothes, and entire outfits, looked better online and in the store than on me.
The course lasted a few months and was intense. You know when you go to deep clean a room and in the middle of the process it looks significantly worse than when you started? It was like this, but emotionally. I had to take a hard look at each article of clothing that I put on. As part of the course requirement we had to post selfies and critique every bit of what we were wearing. And while this was a great way to learn, it can be pretty tough to do. You end up walking out the door in clothes that you know are "wrong" (or at least not your best look) and quite honestly, you start feeling pretty crummy.
Then I started buying clothes that were "rule following" for my body type. They looked better… but they weren't my style. I felt like I had a uniform to conform to with no room for individuality. At the end of the course was a carrot for another course- one that promised to help us find a way to express our own style. I signed up….and got kicked out after 1 week for asking questions (I'm not kidding!). Fortunately that probably saved me from more buying!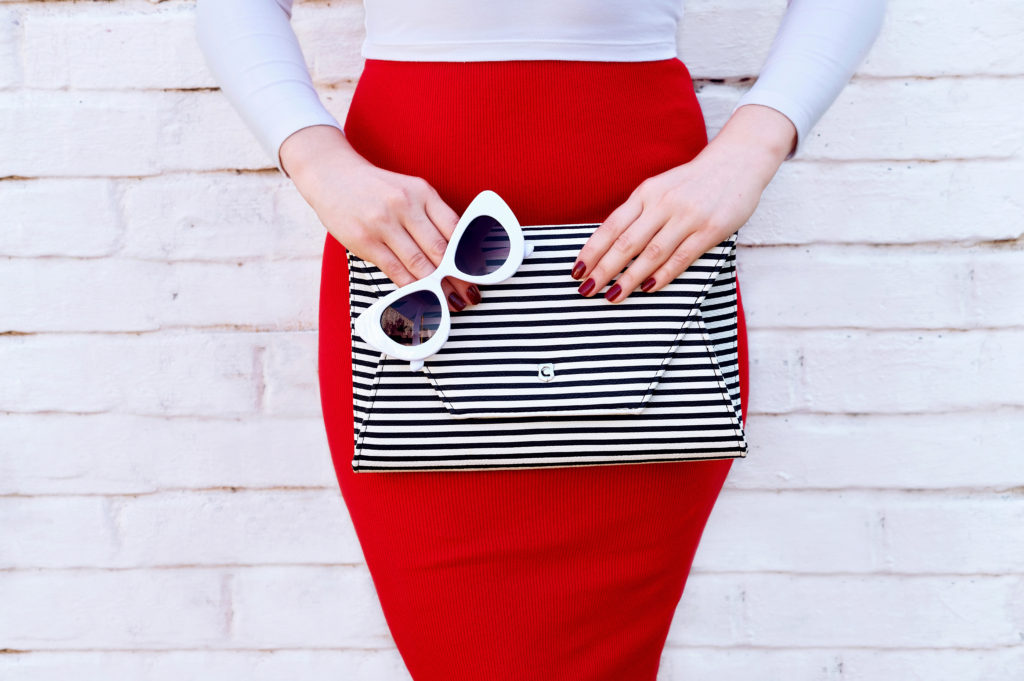 No New Clothes: Additional Closet Cleanouts
I realized that once again my closet had become overwhelming, and full of things I didn't wear. There were mornings I'd get ready for work, or a day home with the kids, and skip over things while in my head saying "I don't like that". Well then, why in the world was it taking up precious space in my closet! I set to doing another closet cleanout… and many of the items I had purchased during my course got purged.
In 2018 I did a total of 9 closet cleanouts! I know this because I sent my clothes to a consignment service and I can track how many times that happened.
What. A. Waste! How much time, energy, and MONEY was wasted on all that!
No New Clothes: The Wake-Up Call
In early December I read an article from a Minimalist website. No one who has been to my house would ever accuse me of being a Minimalist! But, it was about clothing. The basic principle spoke to me- you already have enough.
What a simple, and powerful message. I have enough clothing. I sure do! Is there anything I actually NEED??? Nope. I have work clothes, lounge clothes, workout clothes, dress clothes…
So why do I keep shopping?! Part of it is me loving a deal. Part of it is I'm inundated with advertisements in Facebook and my e-mail. And part of it is me loving new things. But I've decided those aren't good enough reasons. And clearly I don't make great decisions because I end up purging things months later!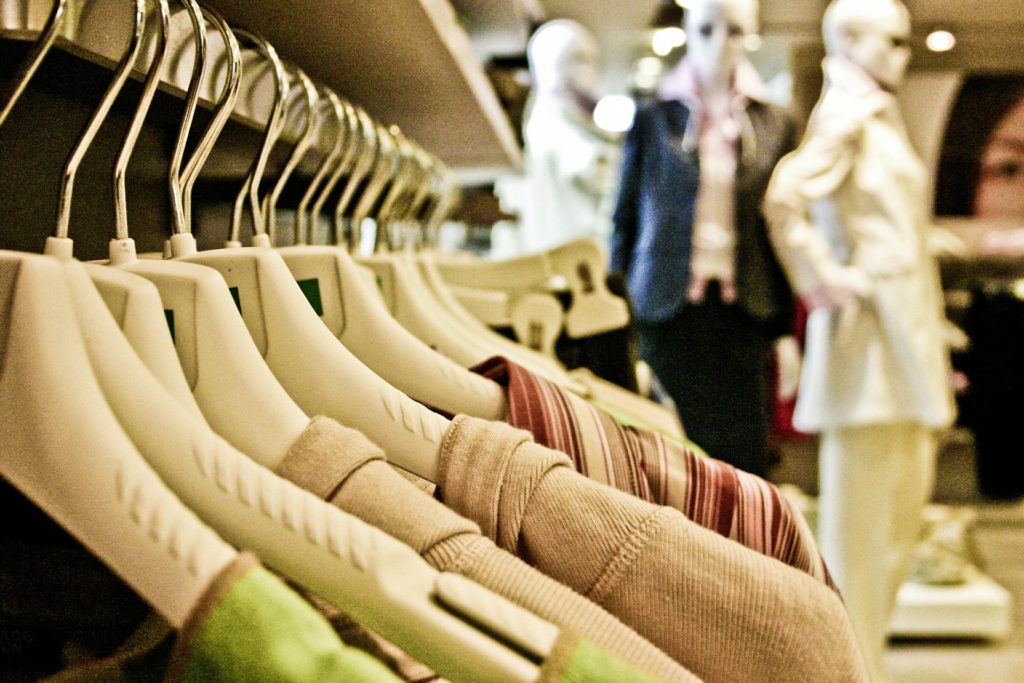 No New Clothes: The Rules
I've laid my ground rules for this year. I will not purchase new clothes with the exception of me drastically changing sizes (not likely as I'm a Weight Watchers Lifetime Member and at this weight for over a year), updating undergarments, or if a piece of clothing is damaged to the point I cannot wear it.
I'm excluding accessories from my ban because quite honestly those are not my problem and I'm unlikely to "binge" on those. Plus I have a lot of access to Thirty-One bags haha!
I got an Echo Look on DEEP discount in December and I'm using that to help me catalog what I have and remember what looks I love. My nature is not to mix-and match clothing- a capsule wardrobe would never work for me. I need the visuals of my outfits to help.
This is admittedly going to be a very difficult challenge for me. I need to remember my mantra that I have enough.
And off we go with #noclothes19!
Are you planning on any big changes this year? Comment below!