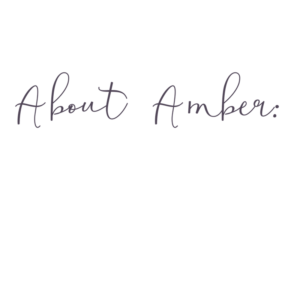 Hello!  I'm Amber Fritsch: optometrist, part time stay-at-home-mom, part time Thirty-One girl, and full time multitasker! I have two young kiddos who keep me on my toes and make life challenging and interesting on a daily basis!
I'm a big Doctor Who fan- never miss an episode.  I'm also a serious Tennessee Titans fan- don't laugh!  Fortunately we are on an upward swing!
In the last year I've become an Instant Pot convert and have brought several friends and family over with me.  Don't know what an Instant Pot is?  It's a miraculous little kitchen appliance that allows you to make yummy food with lots of hands-off time- SCORE!
I have more glasses than shoes and I love changing them up every day based on what I'm wearing.  Personally I think glasses should make a statement.  Bold, fun, and colorful is right up my alley!
Thirty-One is a great way for me to meet new folks and help solve problems.  I think that's what drew me to it.  In my optometry life I solve vision and eye health (and sometimes overall health) problems every day I see patients.  With Thirty-One, I help bring a little order to the chaos of life, with one solution at a time.  I know that there are a lot of people, especially women, like me: women who have many irons in the fire and are trying to keep everything going with a smile on their face!
Want to see what's new with Thirty-One?  Check it out!